Spark video was very fun to play with!!! I normally avoid doing things where I have to hear my recorded voice, but this was very fun to do. I liked making a video lesson, filming different books i have and trying to think creatively to get enough material to fill 15 slides. But it made me really push myself and it was very fun to do.
Here is an added bonus, the recording of my most recent Sharkespeare play! You're not required to watch it, but it might make Shakespeare a little less scary to see it in action.
Powered by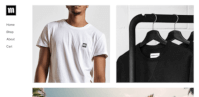 Create your own unique website with customizable templates.