Getting Started with iPad
https://appleteacher.apple.com)/

Above is the link to the appleteacher webpage.
​
Review,
The learning curve for iPad must be pretty good, as someone who is not an aficionado in apple products, it was interesting to see all that this small electronic device can do. Learning all that Notes and Messages are capable of was breath taking. I look forward to learning more about this device and how to use it. The quiz was more difficult than I had anticipated, apparently I missed a few things in the tutorial. Either way, I am blown away by what this little tablet is capable of, hopefully I can unlock its secrets and use it to the fullest of its ability.
Powered by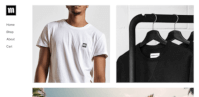 Create your own unique website with customizable templates.