educator review 2
Harrison Lamb
DED 318
Teacher review 2
I didn't spend as much time on this blog, as my iPad was dying and it was close to bedtime, but something I saw on her 'about me' page really spoke to me. It was something I supposed I had always known and thought, but had never put it into such articulate words.
"Hopefully these changes will benefit my students, whose educational experiences can oftentimes determine whether or not they will invest in their schooling… and themselves."
This little blurb was all I needed to know that I'll need to revisit this page sometime. The fact that she put it into terms, she wants the students not to only invest in their learning process but in themselves. Taking an investment in who they want to be when they grow up. This philosophy alone is enough to know that this teacher has nuggets of knowledge worth finding.
Powered by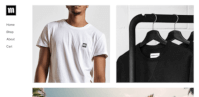 Create your own unique website with customizable templates.