Shelly Fryer Blog Review
Shelly Fryer's blog was a very fun read. I focused on the building relationships blog and it was fun to take a look into her daily teaching life and see how the simple concept of play can be so helpful for these children who don't have much of a home or a home at all to go to. It touches my heart that a school exists for students in that type of student and situation. It was magical to imagine these children playing and creating their own communities during the days of play at the school. There was a lot that I read that suggests that Shelly is a very explorative teacher, always trying to break new ground and always trying to do for these kids exactly what they need. From her blogs and everything it seems she does, she must live an exhausting yet rewarding life. She is very involved with her students and her school, they always seem to be doing something fun, innovative and wonderful! Her life, as stated early must be very rewarding and fulfilling, but I can imagine that she stays awake often thinking about students' well-being, and new ways to help and to educate them. Shelly is an inspiration to me as a teacher. She reminds me of the star fish story. Where a person stands on the beach, throwing starfish back into the ocean, one at a time. And for every starfish the person throws back, the tide washes up 20 more. Another person asks, why are you doing such a tireless and thankless job you're not even making a dent or a difference. The person does not cease to throw starfish back, the person throws one more and responds, I made a difference to that one. She is the epitome of that type of teacher and that is an inspiration, I plan on visiting her blog more in the future, hopefully to be inspired for my own classroom and to see what new ground she breaks in her career.
Powered by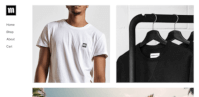 Create your own unique website with customizable templates.