Review
As I searched and scrolled through the numerous videos, I saw that their span of utility is huge. When it has come to iPads and apps in the classroom they have cast their net wide and it looks as if they are making it even broader. I think that is so great. Preparing these students we will have for the future is crucial. And there is very little we could do aside from helping them incorporate their technology and use it to be more than a magic communication box or camera. Using the technology In today's world is necessary, we have the world at our finger tips. The better our students know how to use these tools, the better prepared they will be for the real world.
Duolingo
Duolingo was the first app I decided to try out. I was immensely impressed by its interactive setup. It was fun to see that the app tries to target every different aspect of learning. It seems like the designers at duo, know exactly how people learn languages. A friend of mine had used duolingo more extensively, and they told me that as you go on using it, it slowly submerges you into the language almost to the point where almost everything is in written or spoken in your target language. This app would be very useful to students learning another language, especially for vocabulary work
https://appsto.re/us/G1M-H.i
Khan Academy
Khan academy started off as a website based learning center. It grew into an app as it help more and more people. This app for me was a little difficult to navigate, with more time I'd be able to feel more at home. I have been a student of khan academy before and it was always a helpful addition to my mathematical studies. A math teacher could have a lot of their weight lifted if they had certain struggling students use this app, this could be the after school help that they may need.
​
https://appsto.re/us/z0yaC.i
Shakespeare
The final app I reviewed is an app that I have actually owned for years. As a Shakespeare fanatic I have had this app as long as I've had a smartphone. I am a great big fan of books, the good old fashioned smell of old pages, the feel of them, and they joy of curling up with a nice paperback on a rainy day. But, as far as introducing Shakespeare in the classroom, in my humble opinion I think that Shakespeare should be discussed in all classrooms all over the world. That's a lot of books, a lot of paper, a lot of trees. This app is a great way to get students reading Shakespeare. They can have the complete works of Shakespeare in the palm of their hand. And that is a beautiful thing.

​
https://appsto.re/us/yUu_q.i
Powered by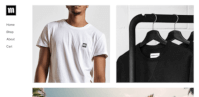 Create your own unique website with customizable templates.